Form here you can add, edit or delete to the Spam filtering list.


Spam filtering Function.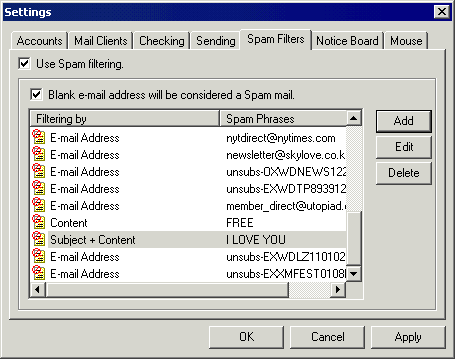 1. In the "Spam filters" tab in Settings, Click "Add" button.
2.
Select filtering objects from given three way.
3. Enter e-mail address or phrases that you want to filter.
4. Click 'Ok' button.